Product Description
Production Description
Precision Laser Welding Machine VLW
This machine adopts 1064nm pulse laser as light source. It utilizes laser radiation to heat the surface of workpiece. The surface heat transmits to the internal part of the workpiece by heat conduction effect. The width, energy, peak power and repetition frequency parameters of the laser pulse can be controlled to melt the workpiece and then form melt pool. Because of its unique advantages, this technology has been successfully applied into micro & small metal parts precision welding and welding thin metal sheet.
Laser Beam is transmitted through flexible optical fiber and then is projected on the weld joint through the welding head.
Laser welding is a non-contact welding process, no need of pressure infusion. Just required inert gas to prevent the melt pool from being oxidized.
Laser welding has the superiority of small welding spot diameter, narrow weld seam and excellent welding effect. After welding, there is no need further treatment or merely simple further treatment. Furthermore, laser welding is applicable to a large scale of materials and can weld various different materials. There advantages enable laser welding be widely used in varieties of precision welding processes.
Main Advantages of Laser Welding Machine:
1. Laser welding can control the heat input to the least demand quantity. Its range of metallographic change in the heat-affected zone is small. The deformation caused by the heat conduction can be controlled to minimum.
2. Laser welding doesn't use electrodes, so there is no electrode contamination or electrode damage. Furthermore, because it is non-contact welding process, equipment wear and deformation can be reduced to minimum.
3. Laser beam is easy to focus and be aligned and is easy be guided by optical instruments, so laser welding machines can be placed at the appropriate distance from the workplace and laser beam can be guided around the machine or through the obstacles. Other welding methods are unable to take effect due to the above space limitations.
4. The workpiece can be placed in hermetic space (under the control of vacuum or internal gas environment. )
5. Laser beam can be focused in a small area, so laser welding can weld small metal parts with close welding gap.
6. Laser welding is applicable to a large scale of materials and can weld various different materials.
7. Laser welding is easy to do automatic high-speed welding and can process under digital or computer control.
8. While welding thin metal sheets or thin wires, users will not be disturbed by the phenomenon of melt back as arc welding.
9. Laser welding is not affected by the magnetic field (arc welding and electron beam welding is easily to be affected) and can be accurately focused on the welded workpiece.
10. Laser welding is applicable to metals of two different physical properties (such as different resistance)
11. Laser welding does not need vacuum environment or X-ray protection.
12. Laser welding can use switch devices and optical fiber to transmit the laser beam to different work points, meeting the need of synchronized multi-position welding and non-simultaneous multi-position welding.
Details images and parameters :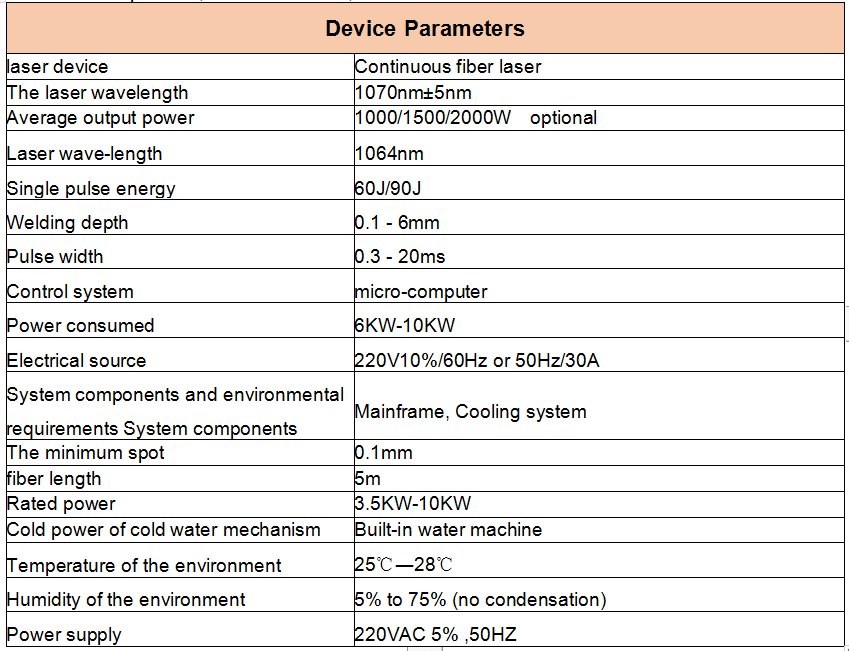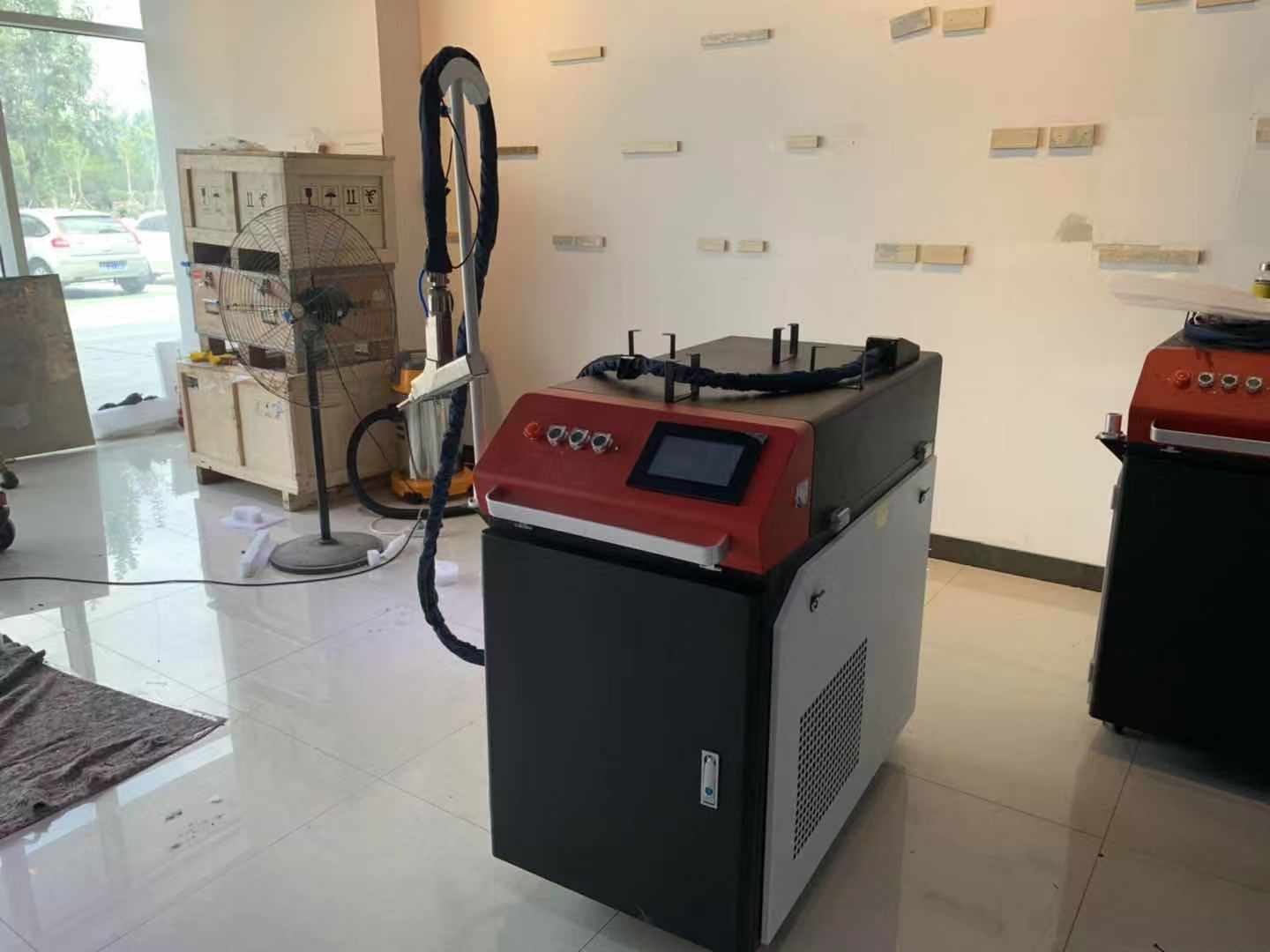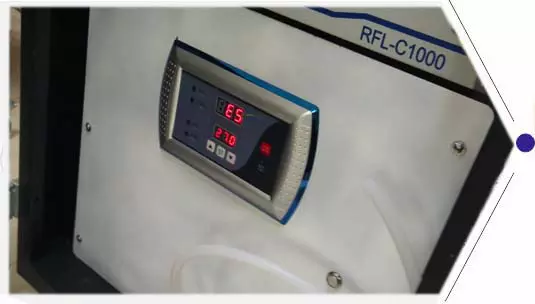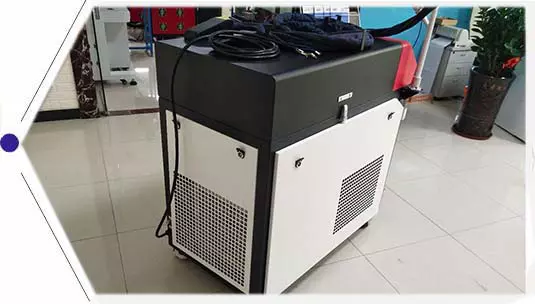 Small occupation
Combine the water machine and the main unit into one machine, which saves space and is easy to move.
Fiber Laser Source
Adopting famous brands (Raycus, JPT, MAX, IPG and other brands), the photoelectric conversion rate is greatly improved, laser power is enhanced, has better welding effect, can according to the needs of customers with different configurations to meet customer needs.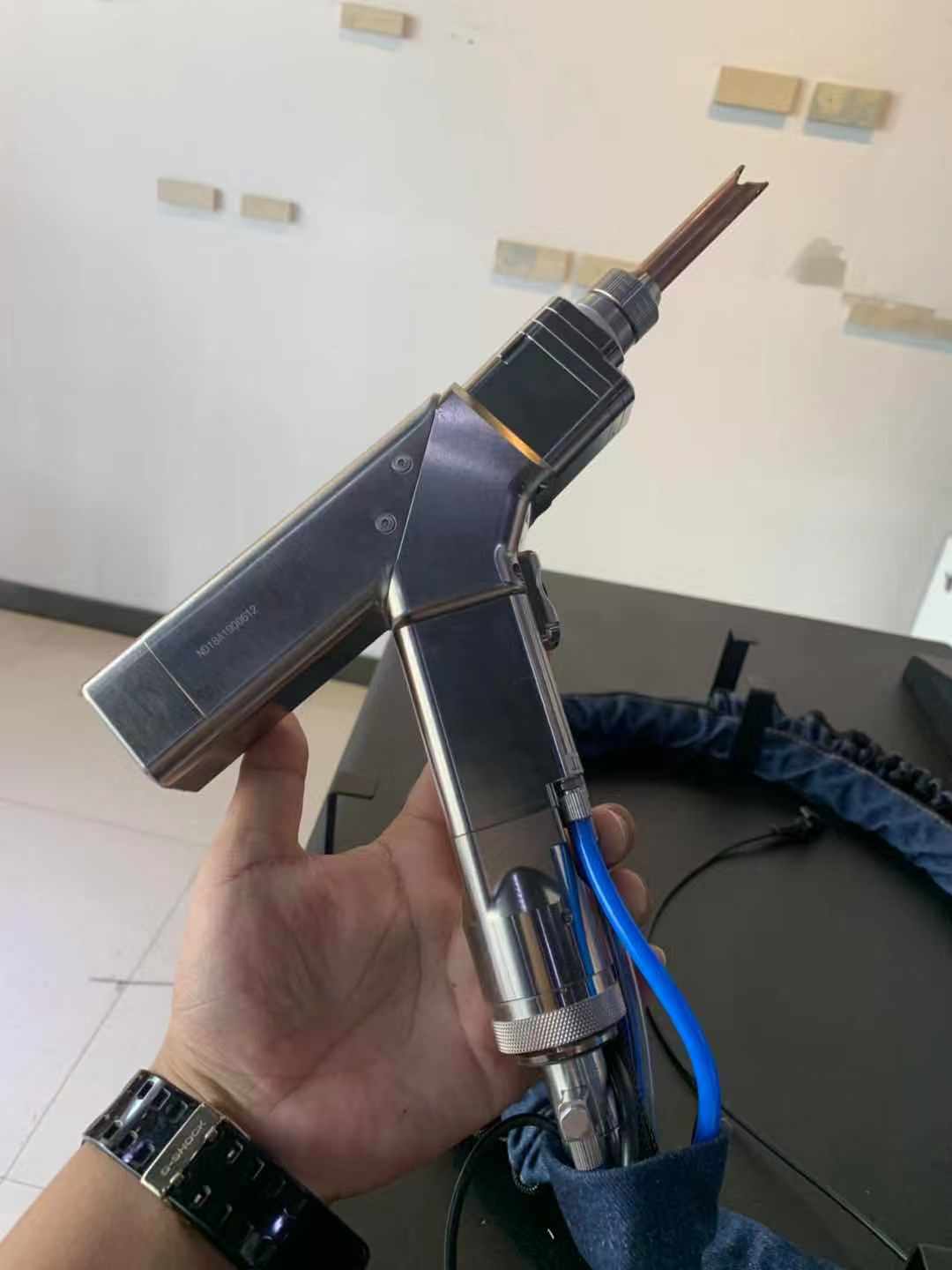 Hand-held Welding Gun
The hand-held welding gun replaces the previously fixed optical path, and the welding is hand-held, flexible and convenient, and the welding distance is longer, and the limitation of the space of the worktable is overcome, and the work piece cannot be automatically welded when the work piece size is not uniform. Mainly for large work pieces, fixed positions such as inner right angle, outer right angle, flat weld welding, small heat affected area during welding, small deformation, large welding depth and firm welding. It is a relatively flexible new welding process for welding large work pieces at a long distance.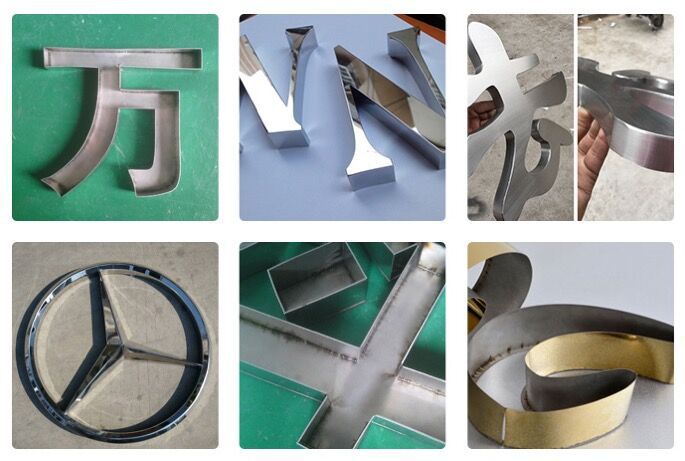 Applications
It can be applied in off-line / online welding for mass production enterprises in industries such as electronic, communication, hardware and so on. The main application fields include efficient spot welding or seal welding for phone screen dome, metal phone shell, metal capacitor shell, hard disk, micro-motor, sensor and relevant products.
Customer feedback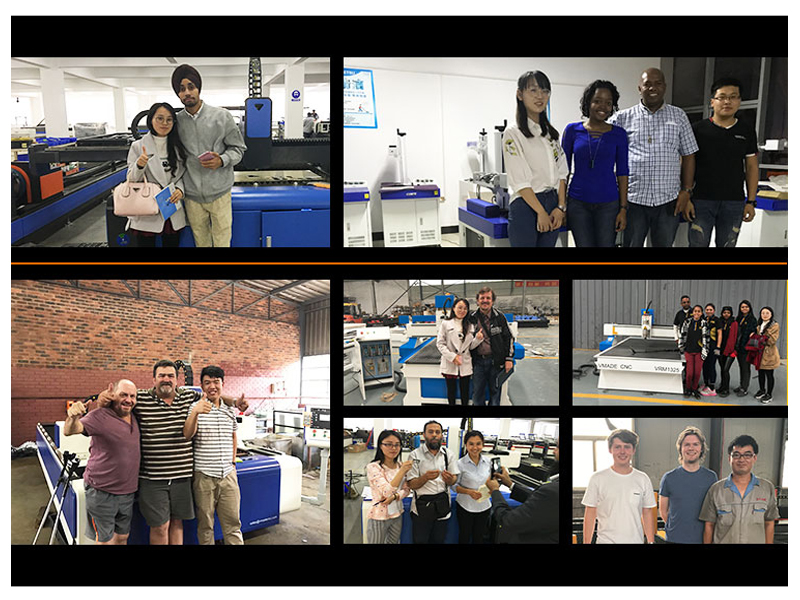 Company info and FAQ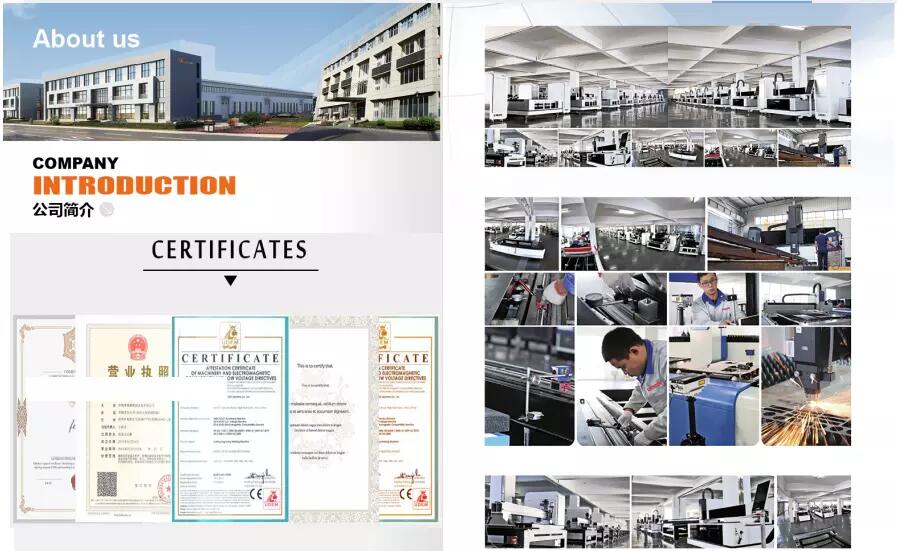 1. Technical support by phone, email or WhatsApp/Skype around the clock.
2. Friendly English version manual and operation video CD disk.
3. If needed, we can send our engineer to your site for training or you can send the operator to our factory for training.
After sales services:
Normal machine is properly adjusted before dispatch. You will be able to use the machine immediately after received machine. echnical support and service by email/WhatsApp/tel etc.
FAQ for Laser Cutting Machine:
Q1: There are so many machine types, which one should I choose?
A: Vmade Laser provides machine parameters in each product demo page, please kindly check technical data column. It is important to compare all data before choose the best prototype. Also, our sales team provides online services to resolve your confusion, feel free to contact us.
Q2: This is my first time buying your machine; I have no ideas about Vmade's machines quality?
A: Each machine is strictly produced based on the standard of ISO9000-2000, ISO14001-2004, GMC global manufacturer and CE certifications. Our products have CE certifications verified by TÜV SÜD, Bureau Veritas and etc.
Q3: When I got this machine, but I don't know how to use it. What should I do?
A:There are video and English manual with the machine. If you still have some doubts, we can talk by telephone or email.